October Update: Android and more
Hello Musicians,
We haven't really released any BandFriend related status update for over month, so we wanted to make sure we give you the gist of what's happening and also give you a quick look into BandFriends future.
The currently available version is 1.2.2. Please upgrade to this version as quickly as you can. The previous version still has some crashes related to iOS6 and we still get reports of crashes with users running an older BandFriend version!
Everybody really likes BandFriend. We get a lot of positive feedback via e-mail and also the ratings and reviews on the App Store reflect that. Though, if you haven't rated or reviewed us yet, please do! This will certainly help us to get discovered on the iTunes App Store, and certainly will help you in return by finding more local musicians that use the BandFriend app. Two months after release we have almost reached the 2000 user mark. While this is great, we look into growing this much more over the next months. We still have a few spots on the US map, where only a handful of people signed up yet.
We would love to hear your feedback. Please send us your thoughts, praises, (constructive) criticism and feature requests. For those who already send feedback, rest assured that we heard you and will make changes to the app if the time allows it. Also send us your success stories. Did you find someone on BandFriend and formed a band, or are you jamming together. Let us know!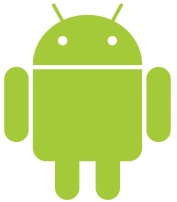 The next big thing on our agenda is the Google Android version of BandFriend. We are moving along nicely with that, but don't expect anything to be released before the end of the year. To bring more Android people onboard faster, we might first release a slightly leaner BandFriend app to the Google Play Store. But that's not entirely decided on yet. We are hopeful to present you the first screenshots very soon. Stay tuned!
Rock on,
Your BandFriend Team!